What people have to say about us
MD Locums is not only able to provide a measured and staged process but will work within your budget whilst growing the business in a strategic and positive direction.
Numeric Eight is a very busy bookkeeping company and we rely on new sales to grow our business. When my Business Development Manager was going on maternity leave and I was left wondering what should I do… and then I met Jeanine Hind from MD Locums. From day 1 Jeanine settled into the role immediately taking on all of the positions responsibilities. Within weeks MD Locums had set up an email campaign replacing the old hard copy mail campaign and saving us on postage, paper and time. Jeanine ensured that follow up campaigns were completed on time and appointments set for myself and my staff. Since then we have engaged MD Locums to implement a new CRM System which has meant cleansing our data, then migrating the data into the system, setting up campaigns and ensuring that the system is available on mobile devices. All this has been achieved in 4 months working less than 12 hours a week. Having a part time affordable resource that is professional and engaging and part of my team has given me time to focus on other aspects of my business. Would I recommend MD Locums… absolutely!

When our tender writer resigned The Information Management Group was left wondering what to do. MD Locums filled in the gap quickly and were extremely efficient in gathering information and collating our responses. We realised we did not need a full time resource to replace that particular position. We have never missed a lodgement time, in fact we often submit early and have improved our success ratios by over 30%. We are almost always short listed and have been awarded some of the most prestigious contracts in Australia. Having a part time affordable tender locum has been one of the best decisions we have ever made!

Jeanine from MD Locums helped me prepare a business plan for my electrical contracting business. I had been in business about 12 months and had never considered or known how to write a business plan. I must say that it has been very beneficial to my business. Jeanine is brilliant at her job and really helped a tradie like me to be more involved in the my business. I can't thank her enough.

I have seen Jeanine gain the trust and respect of her clients over the past several years. I've found her attitude to be second-to-none when it comes to professionalism. I am constantly finding businesses who are in desperate need of her assistance to take them to the next level. Funnily enough she is more passionate about growing their business than most of the business owners themselves!

Jeanine helped me with my business planning and the results have had an immediate positive impact. Jeanine has a unique ability to quickly understand your business requirements coupled with her positive attitude, drive, enthusiasm & business acumen means she will make a wonderful asset to any business. I can highly recommend Jeanine's services.

After contacting a few companies that claimed "We write Business Plans, Executive Summary's etc, etc, ready for end use" I felt they were overpriced and I had to do all the work. However with MD Locums I felt they really had their finger on the pulse. I gave Jeanine my idea and after a few conversations the first draft was 95% completed with only some minor changes, which were done quickly and promptly. I was also surprised the price was a little lower than fair market value and the plan turned out better than I expected.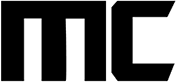 Working with Jeanine has been both rewarding and inspirational. From the start, Jeanine has delivered on what was promised.
Over the past two years Jeanine has improved our business by:
1. Creating and implementing our Business Plan, which included a Sales Strategy.
2. Launched our new and innovative TRAK Asset Management System with a fantastic product launch in Sydney and Brisbane, that wowed our clients!
3. Developed sales tools that we use on a daily basis.
Jeanine can best be described as a genuine and thoughtful sales and marketing professional who has a keen awareness on where the real problems lie and will not give up until a solution is found.